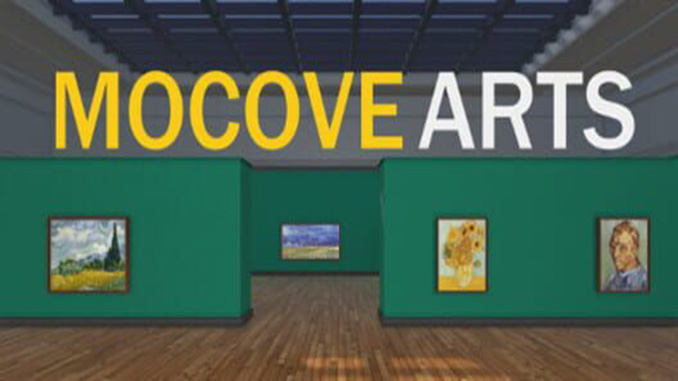 Mocove Arts VR – Virtual Reality PC Game – Free Full Download
GENRE: Simulation
DEVELOPER: Mocove Studio
PUBLISHER: Mocove Studio
RELEASE DATE: 22 Jun, 2017
Mocove Arts VR Game Trailer
About Mocove Arts VR game:
Explore the top thousand artworks from human history in Mocove Arts virtual museum.
Collection of masterpieces in major art movements – Impressionism, Baroque, Surrealism, Cubism, Dada, Fauvism, Renaissance, Pointillism, Symbolism, Rococo, Romanticism. Artworks from the most famous 104 artists, including Da Vinci, Van Gogh, Rembrandt, Michelangelo, Claude Monet, Pablo Picasso, Raphael, Paul Cezanne, Salvador Dalí, Titian, Henri Matisse, Paul Gauguin, and more. Discover Mona Lisa, The Last Supper, Starry Night, The Scream, Girl With A Pearl Earring, Guernica, Cafe Terrace at Night…
1000+ paintings and 50+ sculptures in single seamless virtual space.
Interactive art guide shows title, painter, date, media, location, original size.
Ability to teleport to hot spots in the museum.
Enjoy 14 pieces of soothing classical music from Mozart, Brahms, Straus, Shubert, Tchaikovsky.
Mocove Arts VR Screen Shots
Mocove Arts VR System Requirements
Minimum:
Memory: 8 GB RAM
Graphics: Nvidia 970
Storage: 16 GB available space
Recommended:
Memory: 16 GB RAM
Graphics: Nvidia 980 or above.
Storage: 32 GB available space
Installation:
Burn or mount the .iso
Run setup.exe and install
Play
If you like this game, support the developers and BUY IT!
Note : You need a VR headset in order to play this game. Follow the
above link to find compatible models.
This release was successfully tested with an Oculus Rift VR.
Mocove Arts VR Download Link
Mocove Arts (VR) = Size: 4.17 GB
Please note that you need a download-client before you start downloading.
You can visit our FAQs page for more info…
If you like the site please don't forget to share…