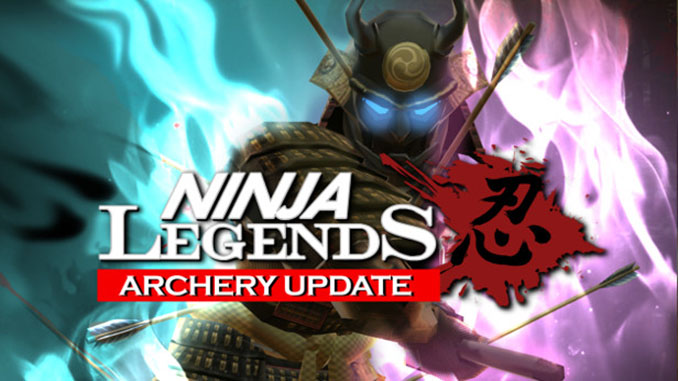 Ninja Legends – Virtual Reality PC Game – Free Full Download
GENRE: Action, Adventure, Simulation
DEVELOPER: Coinflip Studios
PUBLISHER: Coinflip Studios
RELEASE DATE: 25 Oct, 2019
About Ninja Legends game:
This game is designed to deliver heavy doses of epic multi kill moments. You will feel like a badass.
Get dropped into the action immediately with dead simple controls that you can learn instantly.
Coordinated enemies give you endless challenges to solve.
By design, there's no running away. There's no hiding. You must fight!
Experience blood pumping action in immersive and beautiful VR environments. Hone your abilities with unique ninja weapons like katanas, claws and the staff and pair them with special abilities including a chain dart, shadow step and the bow. Enemy ninjas will utilize cooperative group attacks to swarm and surround you. You'll need to attack and block 360 degrees of action to survive.
– 18 Levels
– 4 Difficulty Modes
– 6 Ninja Weapons
— Swords | Claws | Staff
— Gauntlets | Odachi & Wakizashi | Naginata
– 4 Shadow Skill Abilities
— Bow & Arrow
— Shadow Step
— Energy Blast
— Chain Dart
– Boss Battles
– Daily Challenges
– Unlockable Secret Modes
More
Ninja Legends was crafted for VR from the ground up and offers a uniquely fast-paced melee combat experience only possible with vr. The gameplay rewards skillful blocking and parrying to fend off increasingly difficult swarms of enemy ninjas. Slashes with great pace and accuracy are rewarded with more damage and satisfying slicing of enemies. To advance through all the levels you must learn the proper rhythm and timing in which to execute blocks, parries, melee attacks and ranged attacks. In other words, you must become a Ninja Legend!
Gameplay GIFs!
Dynamic slicing means your swordplay determines the cut placement and angle.
A VR Ninja must not have a favorite weapon. Learn to wield these claws.
The reach of the Bo Staff provides a unique combat style. Blunt weapons won't slice enemies in half, but they may send them flying!
Triple Kill! Strategic combos with proper timing payoff.
Watch out for that kick! The enemy ninja attack repertoire expands as you progress through the game.
A VR Ninja must defend all sides.
MATURE CONTENT DESCRIPTION
The developers describe the content like this:
This game may contain content not appropriate for all ages, or may not be appropriate for viewing at work: Frequent Violence or Gore, General Mature Content
Ninja Legends Screen Shots
System Requirements
Minimum:
OS: Win 7 or Higher
Processor: Intel i5
Memory: 8 GB RAM
Graphics: GTX 970
DirectX: Version 10
Storage: 600 MB available space
Recommended:
OS: Win 10 or Higher
Processor: Intel i7
Memory: 16 GB RAM
Graphics: GTX 980
DirectX: Version 11
Storage: 1 GB available space
Installation:
Burn or mount the .iso
Run setup.exe and install
Copy crack from VREX dir to installdir
Play
If you like this game, support the developers and BUY IT!
Note : You need a VR headset in order to play this game. Follow the
above link to find compatible models.
This release was successfully tested with an Oculus Rift VR.
Ninja Legends Download Link
Ninja Legends (VR) = Size: 460.75 MB
Please note that you need a download-client before you start downloading.
You can visit our FAQs page for more info…
If you like the site please don't forget to share…