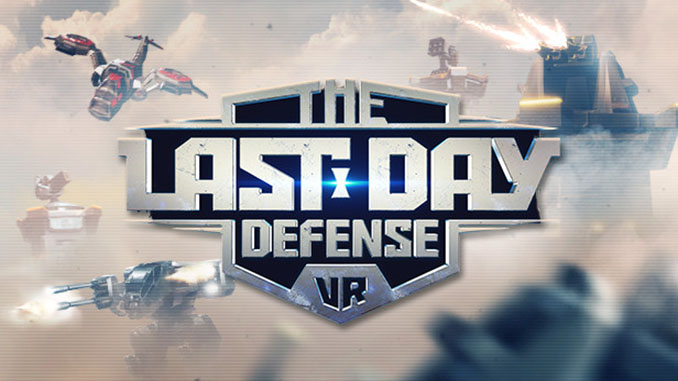 The Last Day Defense VR – Virtual Reality PC Game – Free Full Download
GENRE: Strategy
DEVELOPER: ARVI VR INC
PUBLISHER: ARVI VR INC.
RELEASE DATE: 4 Jun, 2020
The Last Day Defense VR Game Trailer
About The Last Day Defense VR game:
You find yourself in the middle of the persistent military conflict between two cosmic empires – both of them come from the Earth, both of them conduct R&D on time manipulation, and both are equally powerful in synthesizing necessary materials from any other ones by means of energy – the main source of the future civilizations.
This struggle is ongoing for several centuries… but the enemy goes for a desperate and dangerous move – changing the course of history…
…They send their crew and a massive replicator (which can produce a diverse weapon, equipment, and machines out of nothing) to the past of the Earth, the cradle of civilization, to wipe out our ancestors and win the war in this dirty way.
Can you let this happen?
When the attack starts and our reality begins to collapse, the scientists find the turning point and send the temporal ship to prevent the disaster.
You're on board! Try your hand at being a temporal agent: challenge your brain by building defensive structures, destroy the enemy equipment, and give thought to the victory strategy, using a map of battles, a replicator, and the limited energy supply, which your team has managed to throw back to the past.
Use your brain and fighting skills to survive and save the whole empire from erasing.
Key Features:
* Difficulty levels. Do you want to relax and admire the scenery? Or are you ready to take up our challenge on maximum difficulty?* It's up to you.
* Game levels, made with a love of details. You will like to examine them!
* Weather effects at levels designed to emphasize and complement their atmosphere.
* Different sizes of levels. From small training levels to truly huge and complex ones.
* Time for completing one level is comfortable for VR. You won't have time to get tired.
* 25 game levels.
* 12 towers are divided into 3 branches. Each of them has its strengths and weaknesses. Explore them and use wisely!
* 3 branches of modules for improving towers, 3 levels in each. Improve the characteristics of the towers when the operational situation requires.
* The landscape that affects the gameplay. Consider it and combine it with features of the towers.
* Sale of towers. Commission – 50%.
* 32 various enemy units.
* Ranks of units. It's easy to kill a newbie, but try to cope with a veteran!
* A fair fight. Units can also attack your towers and disable them.
* Regeneration of units. Some of them will cause more troubles than others. Better kill them right away.
* Combinations of towers. Competent planning, teamwork, and no magic!
* A variety of waves of units. Have you built an impenetrable line of defense? We will be able to surprise you!**
* Control the speed of the game process. From the spectacular slow motion mode to 4x when re-completing. The "Moment Stop" mode as a gift.
* The scale of miniature battles. An unexpected combination and a unique experience of full dive in VR.
* Just play the way you like it. We did everything for a comfortable game sitting, standing, and playing in a large play area. Dynamic adaptation of the height of the menu, the manual change of the height of the table, precise mechanics of movement, and even a turn of the world.
* Configure the game to suit your needs. We've collected many reviews and tried to give you the opportunity to customize the gameplay in the way that is convenient for you. Just go to the settings menu.
* A global rating table. Can you get into the Top 10? And in the Top 3?
* Achievements. Everyone loves to get them 😉
The Last Day Defense VR Screen Shots
The Last Day Defense VR System Requirements
Minimum:
Requires a 64-bit processor and operating system
OS: Windows 10
Processor: INTEL Core™ i5 4590
Memory: 8 GB RAM
Graphics: GeForce GTX 970
Storage: 4 GB available space
Recommended:
Requires a 64-bit processor and operating system
OS: Windows 10
Processor: INTEL Core™ i5 7400
Memory: 8 GB RAM
Graphics: GeForce GTX 1060 or better
Storage: 4 GB available space
Installation:
Burn or mount the .iso
Run setup.exe and install
Copy crack from VREX dir to installdir
Play
If you like this game, support the developers and BUY IT!
Note : You need a VR headset in order to play this game. Follow the
above link to find compatible models.
This release was successfully tested with an Oculus Rift VR.
The Last Day Defense VR Download Link
The Last Day Defense (VR) = Size: 1.81 GB
Please note that you need a download-client before you start downloading.
You can visit our FAQs page for more info…
If you like the site please don't forget to share…